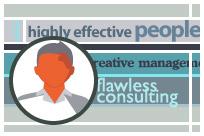 service description:
Join our fast growing business community by subscribing to our free personal membership.
Interact with ProvenModels' web based library of management models. You will increase your productivity by: 1) reducing valuable research and content editing time. 2) benefiting from our well designed, ready-to-go PowerPoint slides and templates that accompany our management models. 3) enhancing your expertise by exchanging ideas.
Browse through classic management models and research from top business schools or begin sharing your expertise with other members by commenting on models.
And best of all, the service comes at no charge.