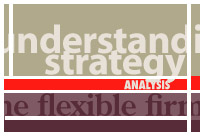 service description:
As a premier business school researcher, you can add your own management models to ProvenModels' web based library. Your productivity will increase by: 1) making your models more readily available to your students by using a well-designed and tested knowledge base. 2) marketing your academic achievements more effectively to managers and consultants worldwide.

ProvenModels offers business schools the perfect means to promote their academic achievements online. We work exclusively with academics from the world's top business schools. Become a partner by subscribing to our author membership at no charge.