ProvenModels receives support from a network of partners who help support, deliver and promote our premier service.
business schools
corporate intranets
business portals
endorsements
model of the day
Corporate Universities, Intranets and blogs can use our 'model of the day' web service at no charge enabling an effort-free integration.

For other content partnership enquiries, please email us.
strategic alliances

Around the world every day, over 7 million business professionals use XING – the global business network – in 16 languages to do business and promote their career. XING makes networking and professional contact management simple, with made-to-measure networking functions and services. Even more, XING allows you to see how people are connected, which is an excellent tool in generating new contacts of your own.

XING went public in 2006, the first Web 2.0 company to do so, setting the pace in online business networking. Working at the headquarters in Hamburg and at subsidiary offices in Beijing, Barcelona, Milan and Istanbul, XING's staff of around 240 employees is dedicated to the continuing success of the company.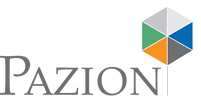 Pazion brings technical rigour and stability to our digital model book services.